Zia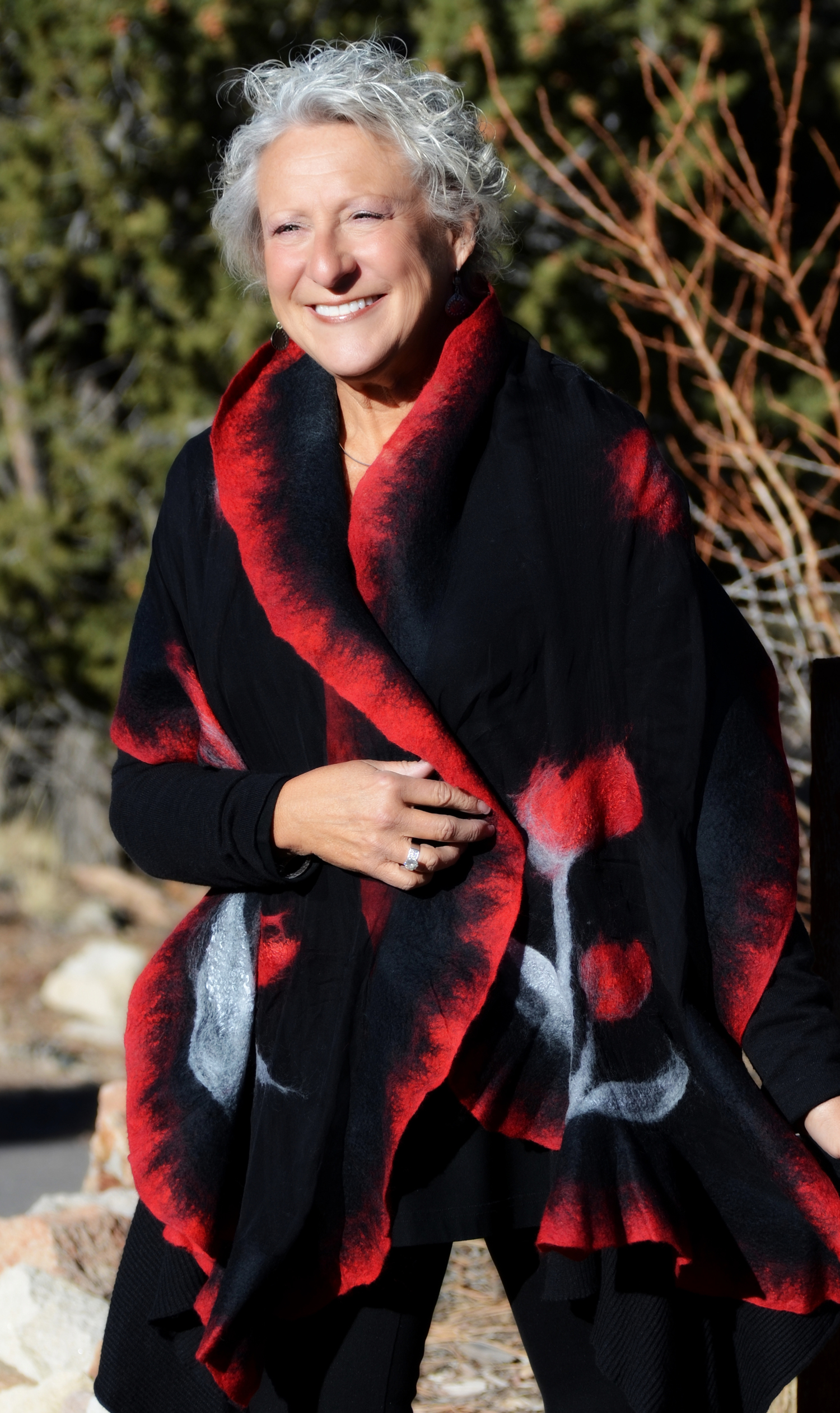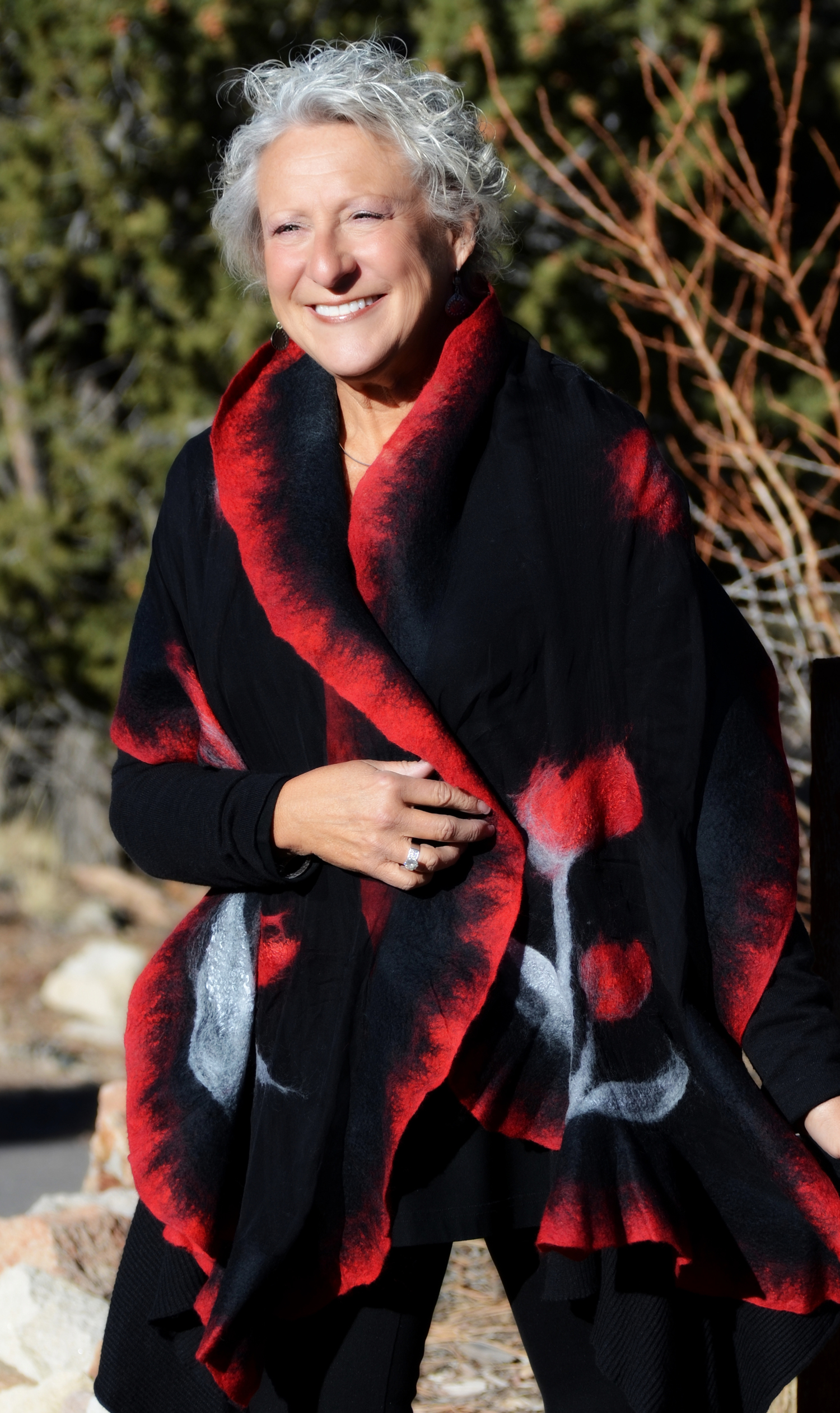 Zia
Part of the Zia collection.
Soft flowing silk and ultra-fine Australian Merino wool are blended together to create this elegant and versatile original. The fused wool frame provides added warmth and structure. Size is approximately 22" x 80". The black silk is offset by white embellishments and a black and deep rose red frame. This scarf was chosen to help represent the flaming red sky in the original acrylic painting entitled Zia. Modeled with our red coral pendant from the Zia jewelry collection.
Every scarf is meticulously hand-crafted, making every garment an original, one-of-a-kind creation. Hand-crafted with passion in Europe. Hand wash with a delicate detergent. Line dry. Iron on silk setting as necessary.
Enjoy this unique world of color and style.