Zia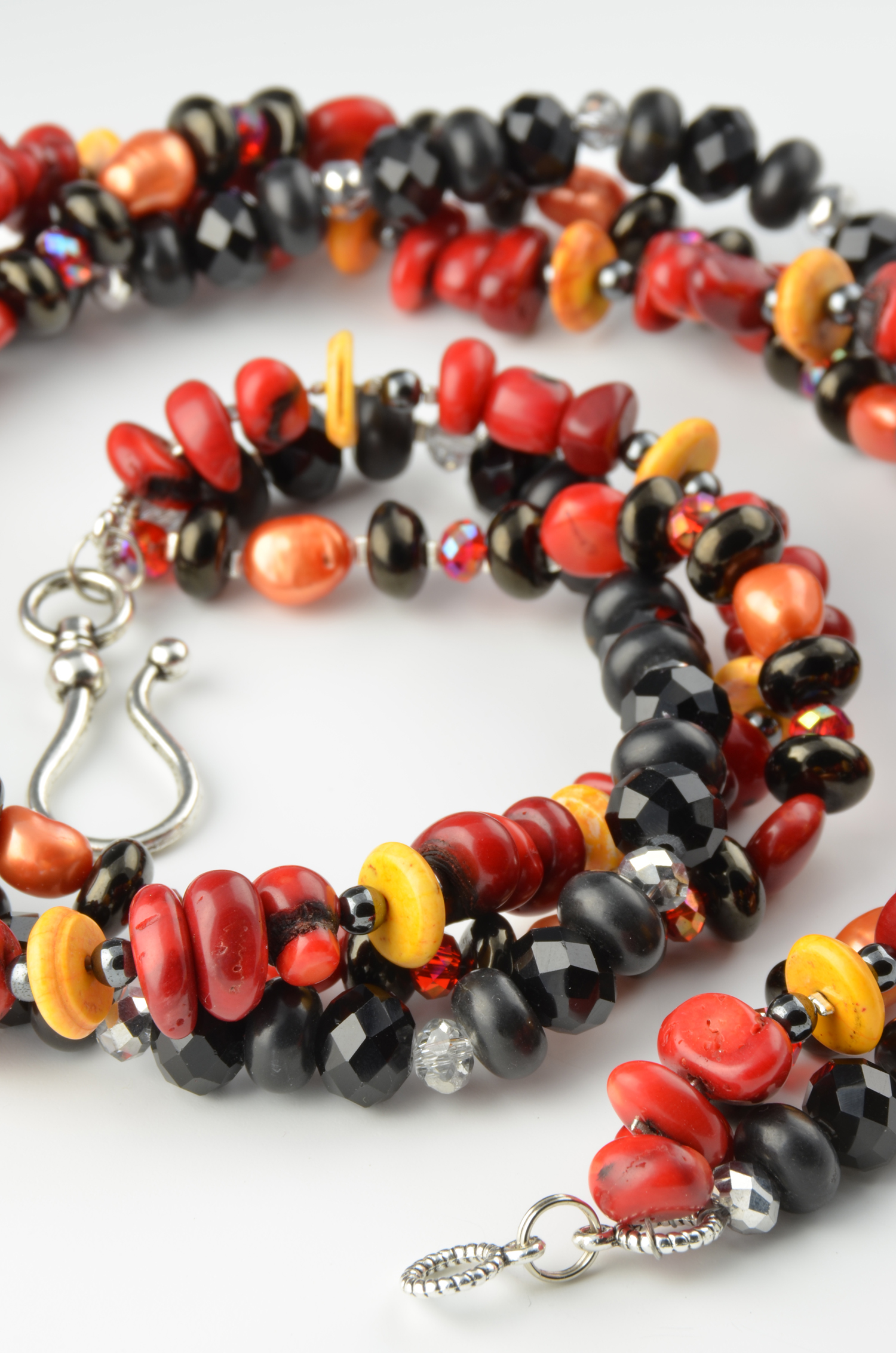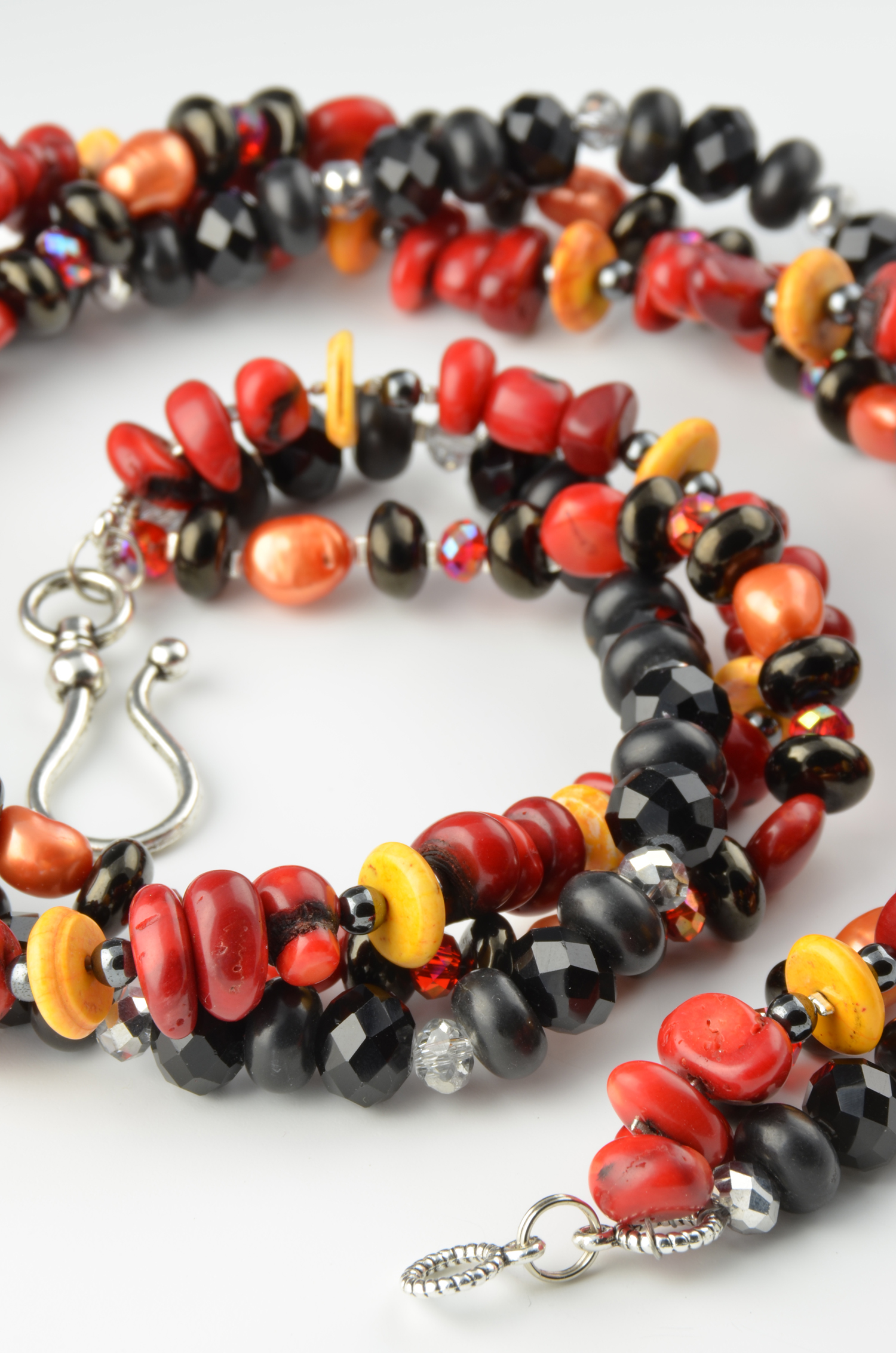 Zia
Part of the Zia collection.
Necklace is 24" long and is crafted with three strands. Featured gemstones include jet, red coral, onyx, Swarovski crystals, orange pearls, turquoise, and hematite. Sparkle and pizazz.
Each Katrina Rey creation has its own statement of color and is handcrafted in Colorado. All pieces are a one-of-a-kind unique work of art and cannot be exactly duplicated once sold. Each and every stone and bead is individually hand selected to match the art collection colors. If there is a particular design you like, let us know, and we will work together to create a similar look just for you.