Genesis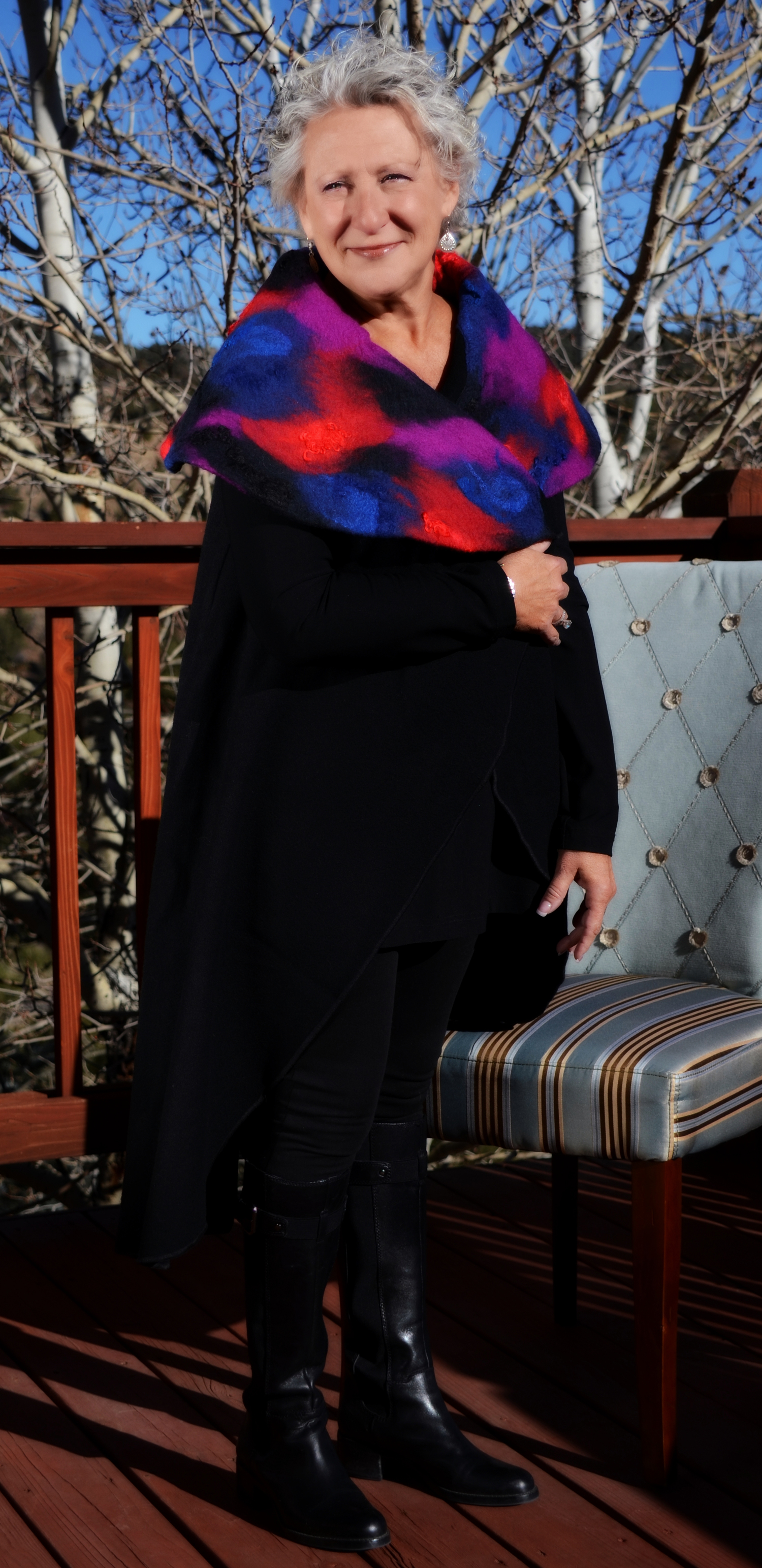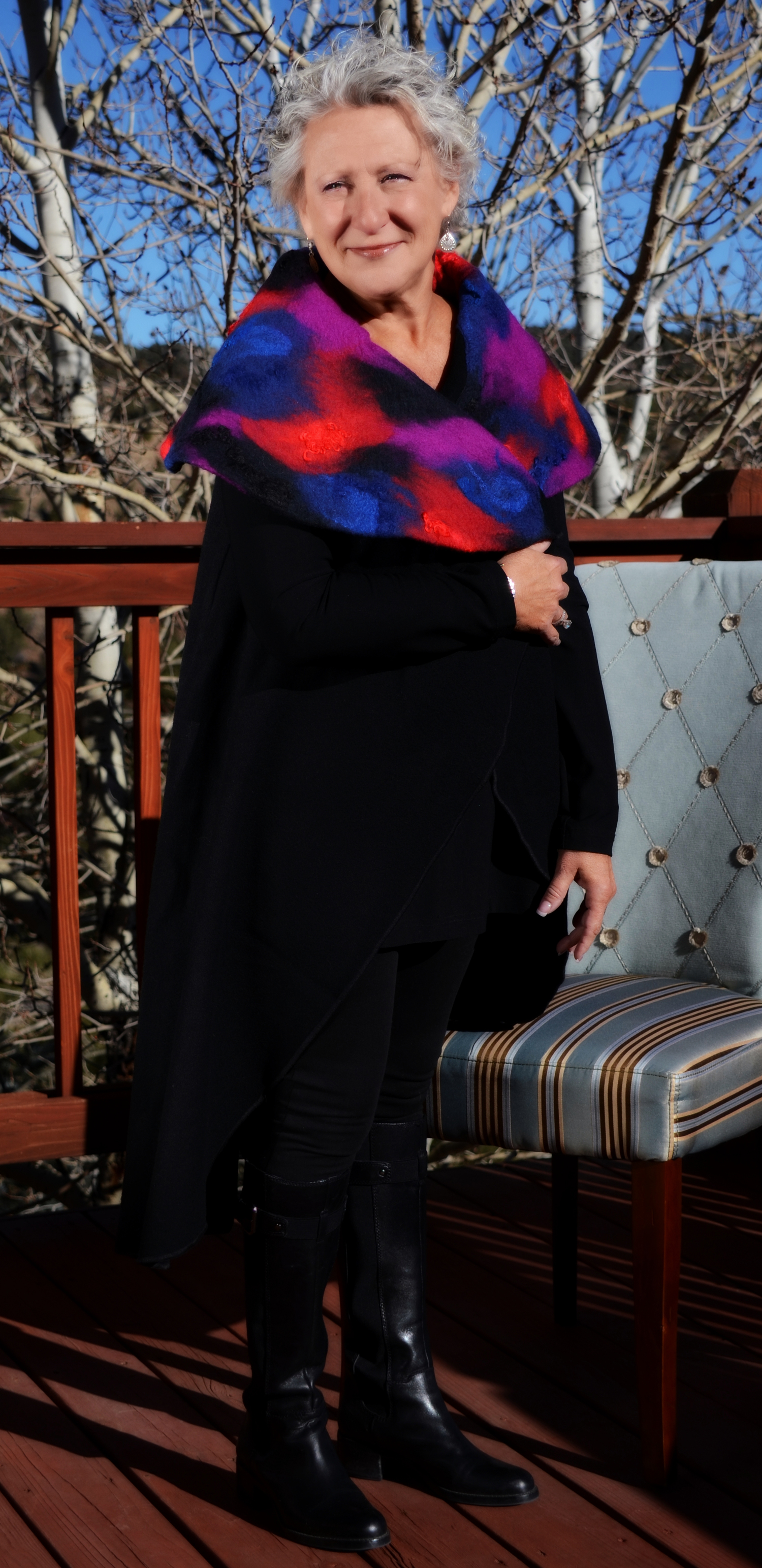 Genesis
Part of the Genesis collection.
Handmade art clothing. Vest is made of 20% cashmere and 80% wool. Natural fabrics decorated with Australian Merino wool. The painting entitled Genesis inspired this vibrant piece of wearable art. The blue, red, purple, and black mix collar invites you to go for a walk on a cool day.
For additional sizing help please contact us.